"You don't take a photograph,
you make it."
– Ansel Adams –
Valokuvaus, valon ja hetken täydellinen yhdistäminen, on se sitten hetken tavoittelua tai kuvattavan todellisen olemuksen etsimistä, on parasta mitä tiedän.
On kuvan kohteena ihminen, eläin, maisema tai rakennus, kohteen todellisen sielun ja kauneuden löytäminen on aina keskeinen tavoitteeni.
Hyvä muotokuva ei synny pelkästään sillä, että tekniikka on oikein.
Muotokuvassa etsitään henkilön olennaisimpia piirteitä, hänen taustaansa, persoonallisuuttaan tai pyrkimyksiään, kuvassa on aina pala henkilön syvintä olemusta ja sitä minäkin muotokuvillani tavoittelen.
Kuvaan niin ulkona kuin sisällä, luonnollisen valon kera tai studiovaloilla.
Joten, halusitpa kuvan itsestäsi, lemmikistäsi, perheestäsi tai ystävistäsi – ota yhteyttä ja otetaan paras kuva ikinä!
pgbfoto@gmail.com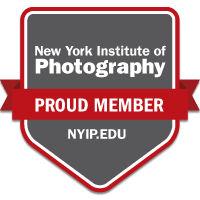 Photography, whether it's catching a fleeting fraction of a moment or finding the deepest essence and beauty of the subject, it's the best thing I know.
Human, animal, landscape or building, reaching for the true being of the subject is what I am always looking for through my lens.
A portrait always looks for the essential characters, personality, aims and dreams of its subject. There is always a real piece of the true essence of the subject in a good portrait. If you want a portrait of you, your pet, family or friends, indoor or outdoor – let me know, send me an email and let's take the best picture ever!